CASE-IN in Moscow
For the second year in a row, students of the Power Engineering Department of the specialty "Electric Power Systems and Networks" took part in the International Engineering Championship "CASE-IN" (student league). On May 30-31, 2023, the final of the XI International Engineering Championship "CASE-IN" was held in Moscow. According to the results of the qualifying (regional) stage of the International Engineering Championship "CASE-IN," the Alych team consisting of students of the group ES-41 Belash Andrey (team captain), Batan Pavel, Kulesh Alexander and Lipsky Sergei were awarded the right to participate in the final of the engineering championship.
The International Engineering Championship is an international competition system for solving engineering cases. The championship is part of the platform of the ANO "Russia Country of Opportunities," the supervisory board of which is headed by Russian President V.V. Putin and is implemented in accordance with the plan of events aimed at promoting workers and engineering professions, the Student League of the Championship is a competition consisting of full-time and correspondence qualifying stages, which are held on the basis of institutions of higher education, as well as the final stage, which takes place in Moscow.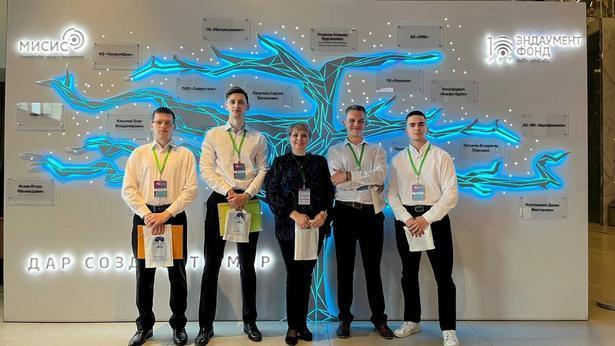 Reaching the final "CASE-IN" is a significant achievement that indicates that our students of the Sukhoi State Technical University of Gomel are highly qualified specialists in their field.