Economics and Humanities Faculty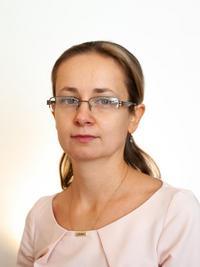 Dean of the Faculty - Maria N. Andriyanchikova, Ph.D. in Economics, Associate Professor
Contact Information:
Telephone of the Dean and  Methodology Specialists:  (+375 232 ) 25 16 15
Telephone of the Deputy Dean and Secretaries of the Faculty: (+375 232 ) 25 16 37
Address: Barykina Str., 269, Gomel, 246020, Republic of Belarus
E-mail: dk_gef@gstu.by
The Economics and Humanities Faculty includes one general education department of  humanities profile and four departments graduating students.
The Faculty provides students with training in the following specialities:
Enterprise Economy and Management.
Economy and Production Organization (by Industries).
Marketing.
Industrial Design Project Management.
Educational process at the Faculty is organized up to the standards, curricula are precisely fulfilled, instructors of high qualification and experienced officers work at the Faculty (40% of teaching staff have higher academic degrees and academic titles). Experienced practical specialists in economics, organization of production, law and tourism are involved in the work at the Faculty. Branches of the departments are established at the following enterprises: "ZLIN" RUP, "Dairy Products" OAO and "Sputnik" ОDО . Considerable attention is paid at the Faculty to applying state-of-the-art information technologies, especially to multimedia technologies. Instructional-methodological, reference and scientific literature is available for implementing the process of instruction.
International  scientific and practical conferences on the problems of  economics, sociology and other social sciences are held regularly at the Faculty. Total number of graduates for the whole period of  training specialists of economic profile amounts to more than 3000. They are in demand in many branches of the national economy: in industry, in agricultural sector, in the spheres of finance, services, education, and public administration.
Students are provided with all necessary facilities for studies and rest. They can improve their health in after-work sanatorium, indulge in sports and amateur talent activity. Students from other towns and countries live in hostels with all modern conveniences.
There is a students' research laboratory and innovation center at the Faculty. Students are involved in research work, regularly take part in the National Competition of students works, national and international scientific and practical conferences, competitions and contests.
Students showing excellence in studies and social work are recommended for awarding scholarships of the President of the Republic of Belarus, Francisk Skorina, of the Sukhoi State Technical University Gomel, A.Savchenko and with scholarships and prizes of the city and regional Executive Committees.