Power Engineering Faculty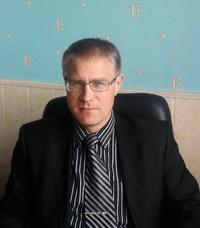 Dean of the Faculty - Dmitry G. Krol, Ph.D. in PhD in Physics and Mathematics, Associate Professor
Contact Information:
Telephone:  (+375 232 ) 20 48 83
Address: Pr.Octiabria ,  48, Block No 2, Gomel, 246746, Republic of Belarus
E-mail: dk_energo@gstu.by
Website: ]]>ef.gstu.by]]>
The Faculty provides students with training at two levels of higher education in four engineering specialities:
Industrial Heat Power Engineering.
Technical Maintenance of Enterprise Power Equipment
Electric Power Supply by Industries.
At present the staff of instructors of the Faculty Departments includes 5 Doctors of Science, 28 PhDs and 50 instructors. 40% of the staff  of instructors and professors have higher degrees. 81% of instructional load  is carried out  by  staff  instructors and professors.       
Research areas of the Faculty Departments are specified by speciality profiles and the national economy demand. Every year over 40 research works are carried out by the Faculty staff with amount of financing over 600 million rubles. Students are involved into research work. Every year no less than 80 reports are presented at student scientific and technical conferences.
Due to the relations maintained with the enterprises of the country annually over 150 graduates  of the Faculty are provided with job placement at industrial and design enterprises . In the field of research the instructors of the Faculty cooperate with Belarusian State University ,  Institute of Metal Polymer Systems Mechanics named after V.A.Belyi of  Belarus National   Academy of Sciences, Institute of Physics named after B.I.Stepanov of  Belarus National Academy of Sciences, Institute of Electronics of  Belarus National Academy of Sciences, Institute of Heat Mass Exchange named after A.V.Lykov of  Belarus National Academy of Sciences, Moscow Power Engineering Institute (Russia), Institute of Energy Saving and Energy Management of Kiev Polytechnic Institute (Ukraine), Trieste University (Italy) and other higher educational institutions  and research centers.
At the second level of higher education (Master's Degree) post graduate students are provided with training in the speciality "Power Engineering". Over 900 students are being trained at the Faculty. Over 3000 engineers have graduated from the day time department of the Faculty, 17 PhDs and 5 Doctor Degrees have been awarded at the Faculty during the period of the Faculty functioning.