Technological Faculty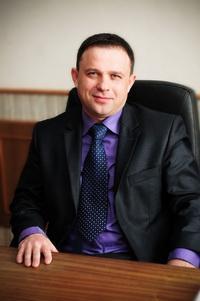 Dean of the Faculty - Igor B.Odarchenko, Ph.D. in Engineering, Associate Professor
Contact Information:
Telephone: (+375 232 ) 23 19 04
Address: Pr.Octiabria, No 48, Gomel, 246746, Republic of Belarus
E-mail: dk_mtf@gstu.by
Specialities:
Manufacture of Products based on 3D Technologies
Metallurgy Production and Material Processing
Instruction is provided by 40 staff  instructors, half of which having higher academic degrees and titles (including 1 Doctor in Engineering, Professor). Specialists of high qualification of  the enterprises and research institutions of Gomel are involved in educational process including 1 Doctor in Engineering and 2 PhDs in Engineering.
More than 5 000 specialists for the national economy have graduated from the Faculty during the whole period of  the Faculty operation. Now these are successful business leaders, heads of enterprises, researchers, high-qualified engineers and technologists working not only in Belarus but also far beyond its borders.