"Mister GSTU" Took Place at Our University
On April 12 the contest "Mister GSTU" was held at our University for the first time. The faculties were presented by 5 courageous young men: Abdylla Geldymammedov, Artem Nazyuta, Vladislav Shevtsov, Kirill Laikov and Ilya Uzdovski.
Jury of the contest were graduates from GSTU, invited guests, Chairman of trade union committee Budyanu Yanina, Chairman of the Jury Committee Vice Rector for Education and Educative Work Viktor V. Kirienko.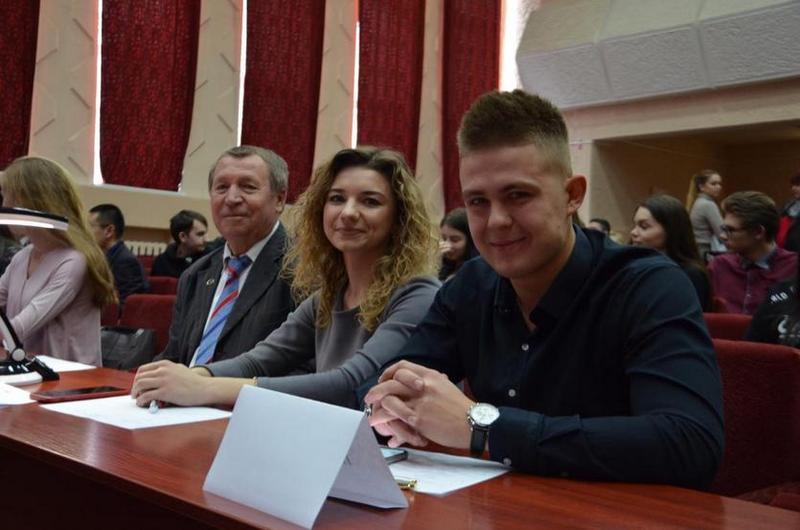 In the first competition boys presented themselves. Further the competitors were asked different questions. At the end young men showed their talents.
The titles "Mr Sport" and "Leader" are given to Abdylla Geldymammedov, "Mr Photo" is Artem Nazyuta, "Mr Talant" is Kirill Laikov and "Mr Erudite" is Vladislav Shevtsov. The winner of online voting and "Mr GSTU" is the student of Power Engineering Faculty Ilya Uzdovski!