The ''New Year's Day with Friends'' event took place at GSTU for foreign students from Turkmenistan
In the Hostel №1 the students from Turkmenistan took part in the event dedicated to the New Year's Day.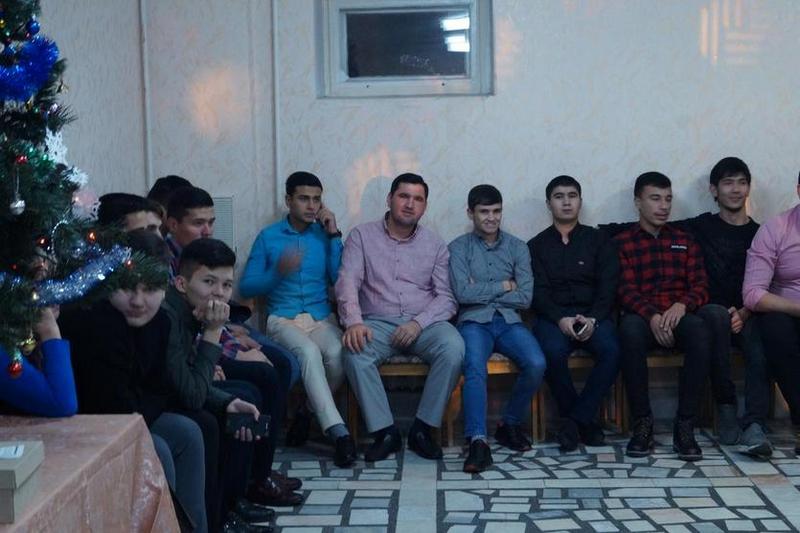 The New Year's Day is a magical holiday, because it is believed it will definitely bring a lot of happiness.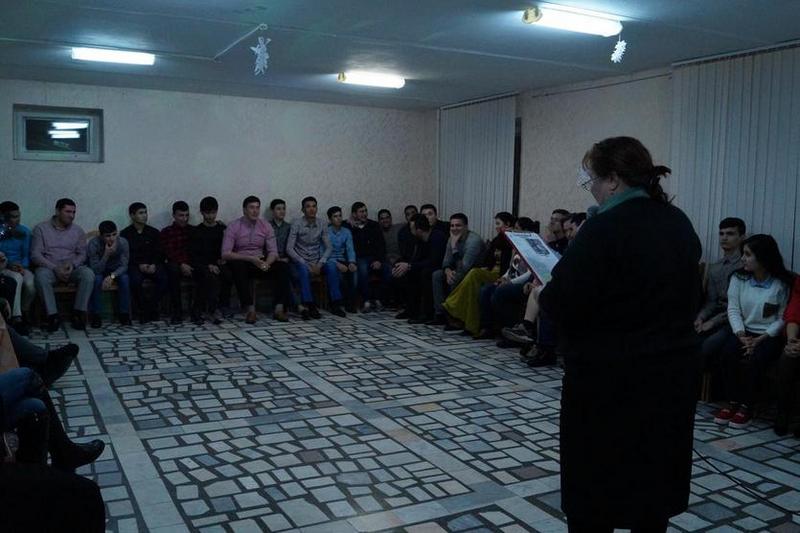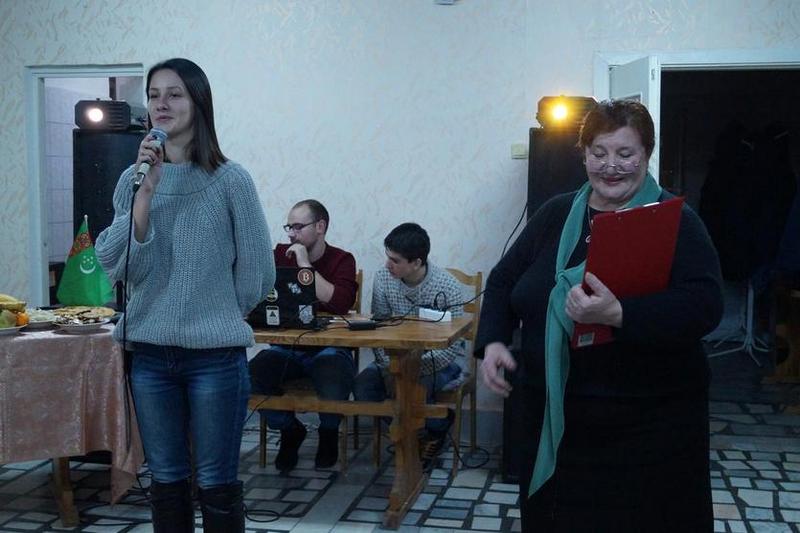 There are a lot of traditions and beliefs about this day around the world. For example, for good fortune in the newly arrived year, Brits believe the first guest to enter the front door should be a young, dark-headed male bearing gifts such as bread (to be full), salt (to be wealthy) and coal (to stay warm). Chinese paint their front doors red to symbolize happiness and good luck in New Year. In Denmark as a sign of friendship, people save their old dishes in order to break them on each other's front doors. Residents will allow these broken dishes to pile up in order to show who has the most friends. In Spain and some other countries, as the clock strikes midnight, people eat 12 grapes. These 12 grapes represent the 12 months of the year. And eating them all in the first 12 seconds of New Year guarantees that the year will be filled with good luck.
"In Turkmenistan, the New Year's Day is celebrated a little bit differently than in Belarus," says Orazmyrat Ayytmammedov. - "New Year's Day is celebrated twice a year: in European style - on January 1, and on March 21, "Nowruz Bayram" ("New Day").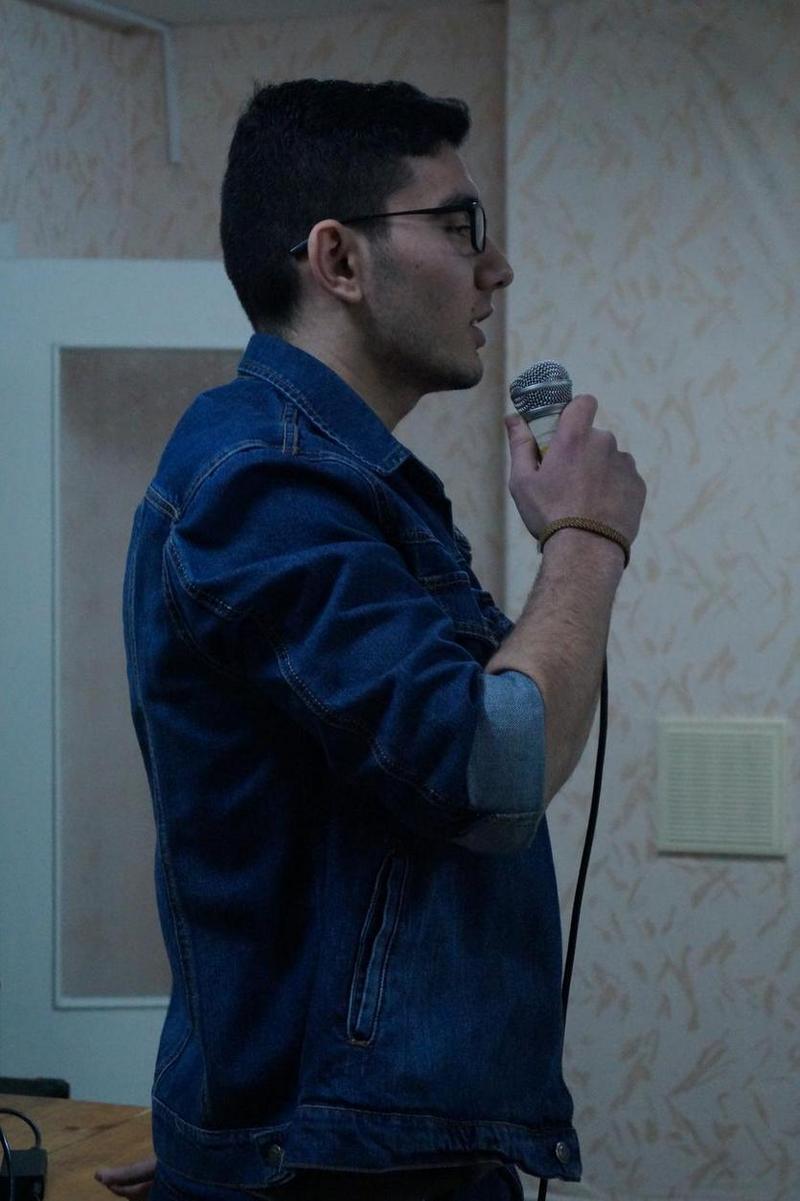 There are many traditions associated with Navruz. For example, people believe that if you throw eight small pebbles into river water, all your dreams will come true. There is another tradition: you need to light a fire, which is called "Tongal", and jump over it seven times.
The main symbol of Navruz is "Sumanak" (moisten and germinated wheat grains in a shallow dish).
In Turkmenistan, as well as in Belarus, the main characters of the New Year's Day are Father Frost (Ayaz Baba) and Snow Maiden (Garpamyk). According to the eastern calendar, each year is assigned by the name of the animal. The main symbol of the holiday is a Christmas tree decorated with toys and garlands.
The New Year's Day is, first of all, a family holiday, so the family gather around a large table, say compliments to each other and give presents. We cook various dishes for the New Year's Day table: usually pilaf, manty, fitchi, samsa, various salads, ishmekli, pishme, gotap, Turkmen bread "chorek", fruits and sweets. Next day people always go to visit friends and give them presents. We keep our traditions and customs and pass them from generation to generation. I invite you to taste the dishes of the Turkmen national cuisine. "
The evening continued with different performances and games. The most interesting quiz for students was "Santa Clause and his Relatives", where they needed to name Santas from different countries.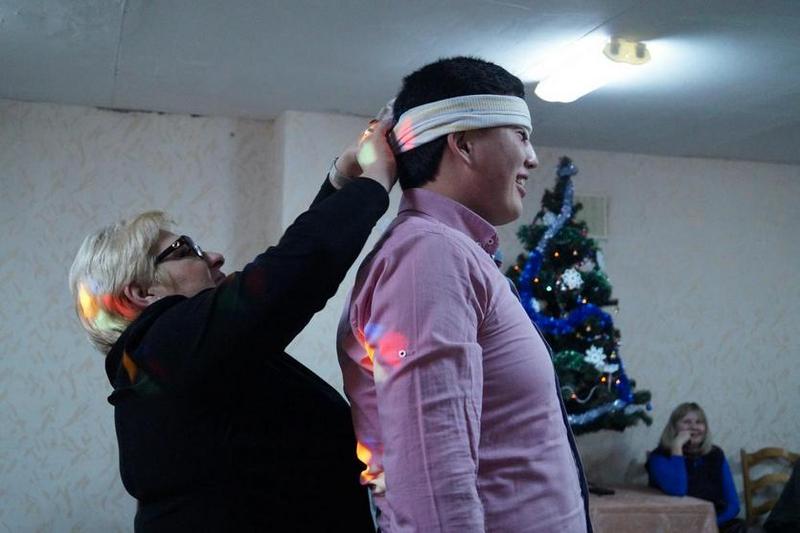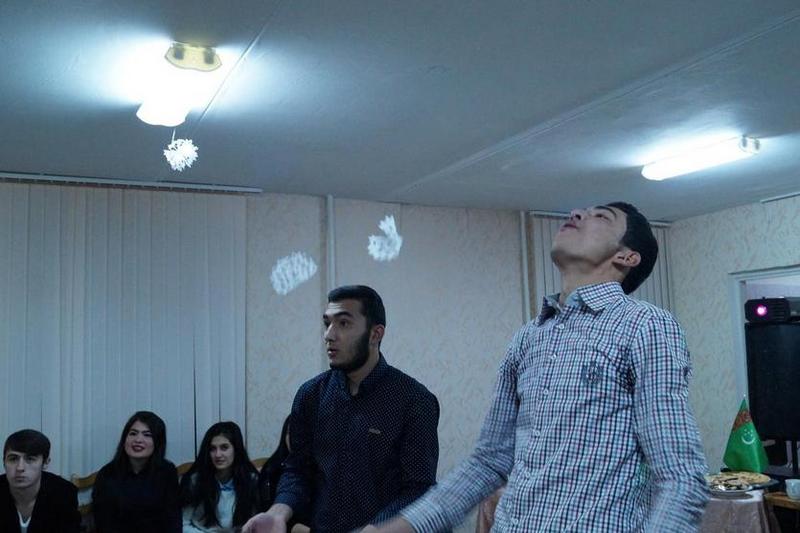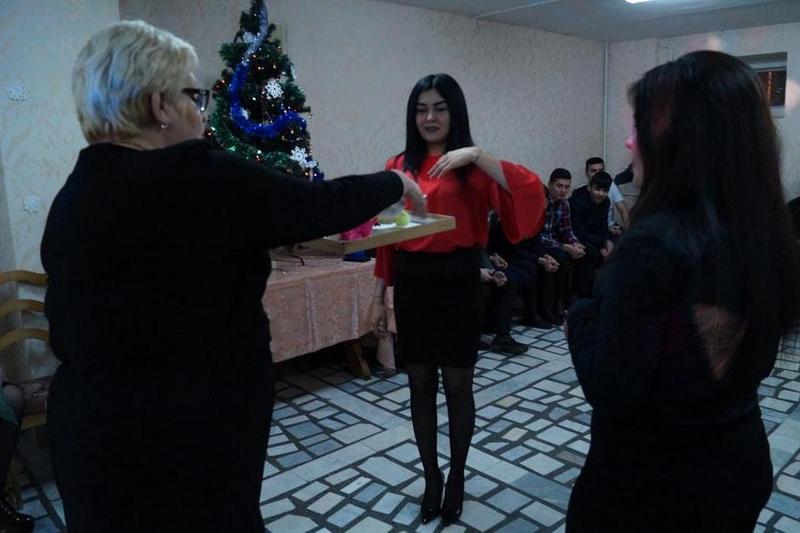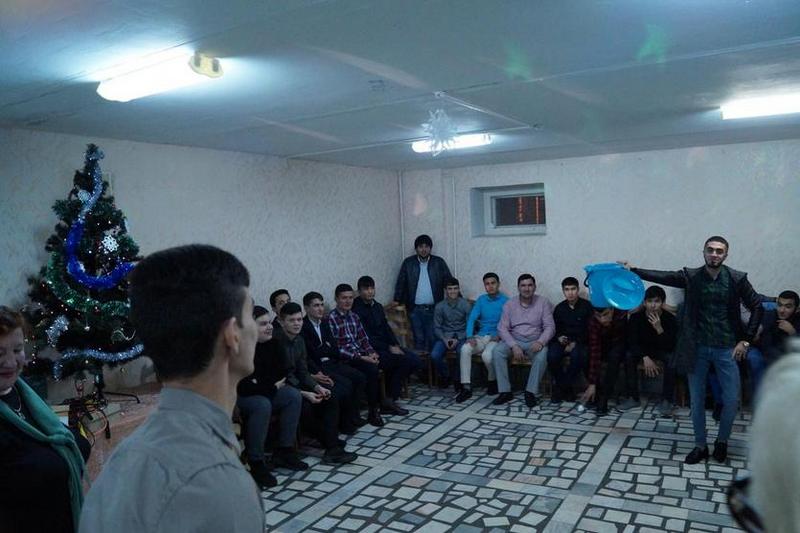 The evening ended with a disco and the obligatory performance of lezginka.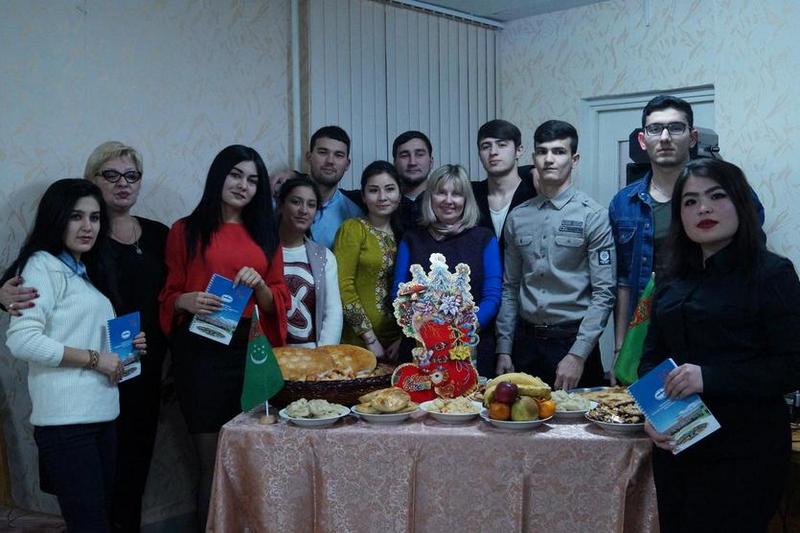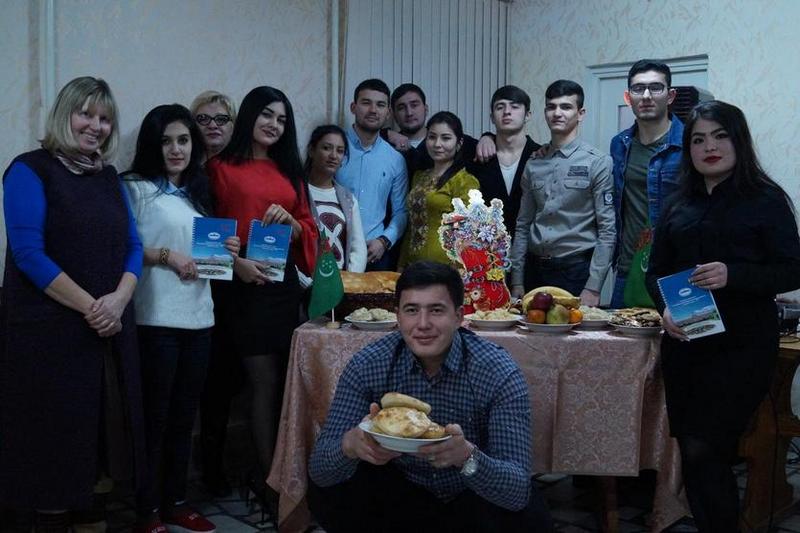 In the upcoming 2019, we would like to wish us all a lot of happiness, good luck, health, love and success!