IV Open Inter-university Arts Festival of Friendship took place at GSTU
Sukhoi State Technical University of Gomel once again opened its doors to celebrate the IV Open Inter-university Arts Festival of Friendship. This year the festival was dedicated to the 50th anniversary of our University.
Before the beginning of the concert program, guests and participants of the festival could visit the exhibition.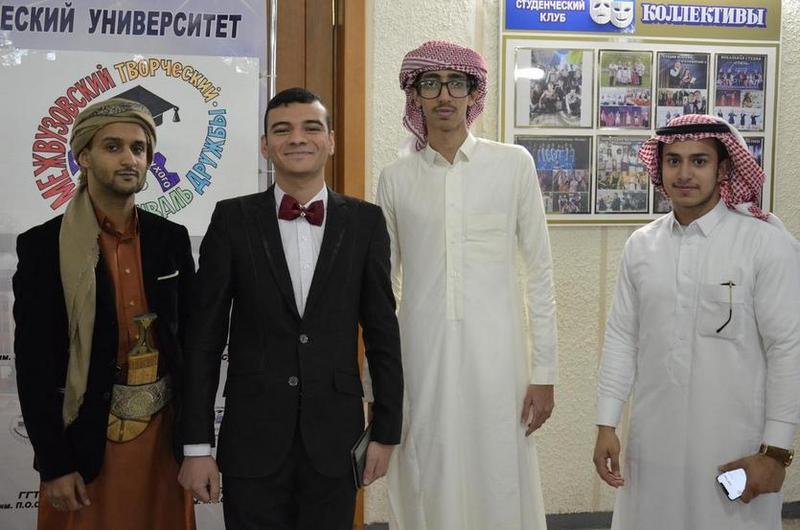 The Vice Rector for Education and Educative Work, Doctor of Sociology, Professor, Chairman of the organizing committee of the Festival Viktor V. Kirienko welcomed the participants and guests and emphasized that it was a great pleasure for University to gather all foreign guests at the festival.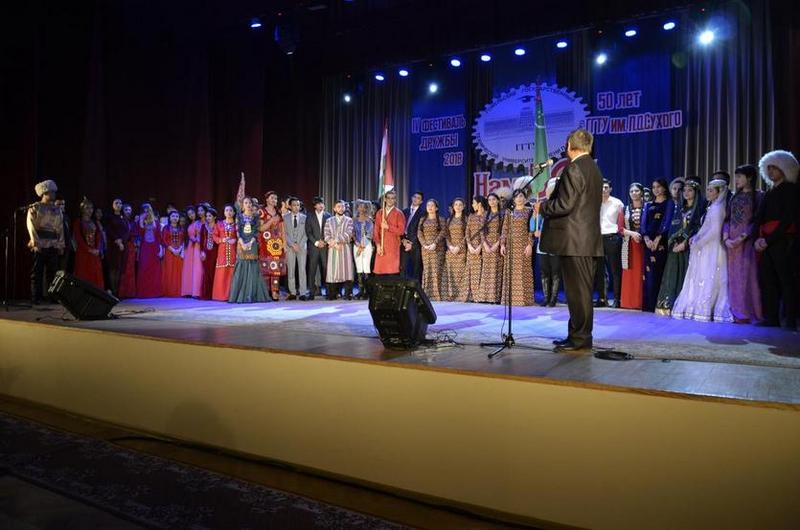 This year the guests of the festival were Belarusian Trade and Economics University of Consumer Cooperatives, Francisk Skorina Gomel State University, Belarusian State University of Transport, Gomel State Medical University, Belarusian-Russian University (Mogilev), Belarusian State Academy of Agriculture (Gorki), Belarus State Economic University (Minsk), Polotsk State University.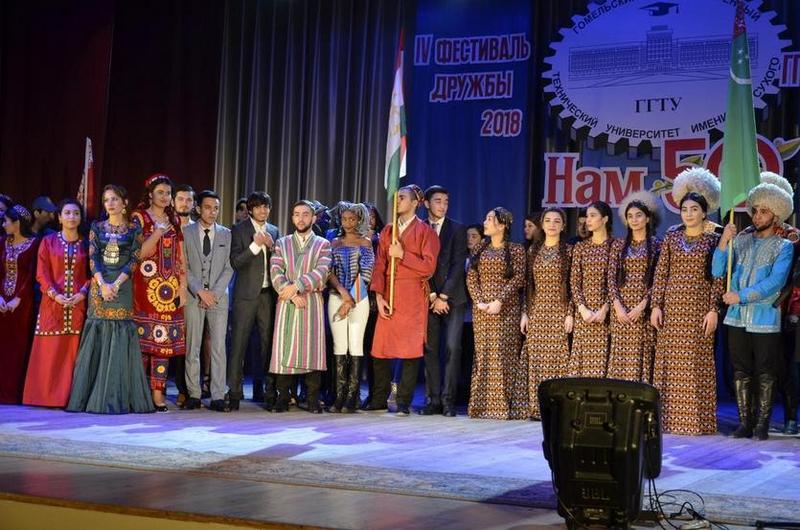 The festival jury included specialists from the Children and Youth's Arts Center of the Sovetsky District and university representative Elena M. Konkina, Head of the Department of Educational Work with Youth. The Chairman of the jury and the organizing committee of the festival was the Vice Rector for Education and Educative Work Viktor V. Kirienko.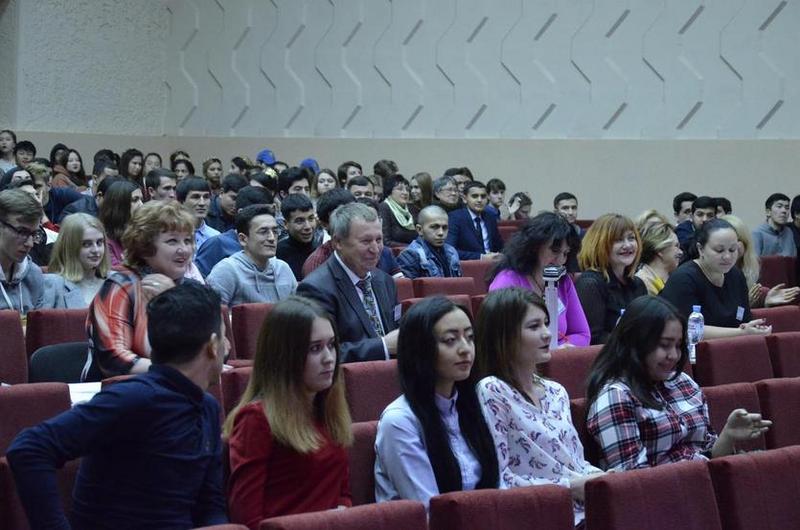 The competition program consisted of fiery dancing, lyric poem reading, solo performances.
The audience especially liked the old Turkmen dance "Kushtdepti" performed by dance groups of Universities.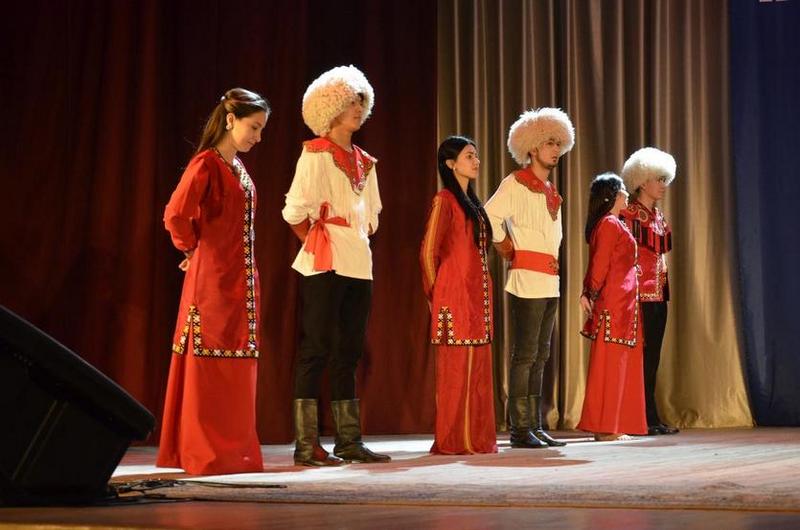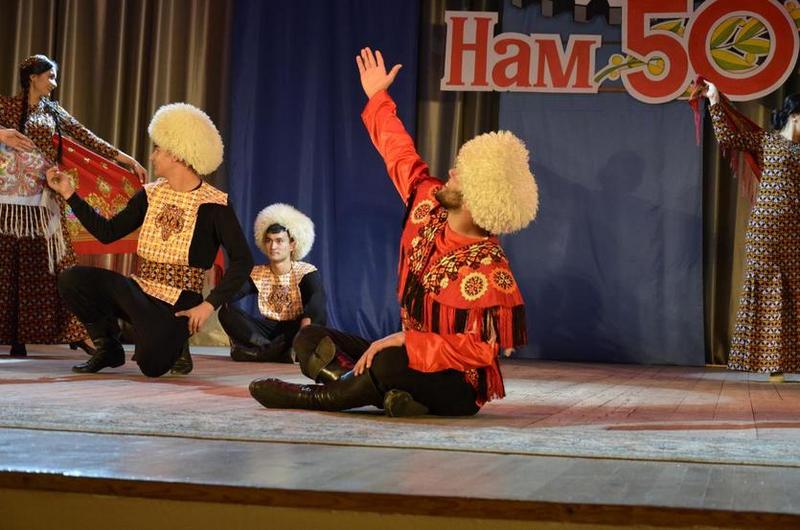 The audience did not remain indifferent to traditional African dances.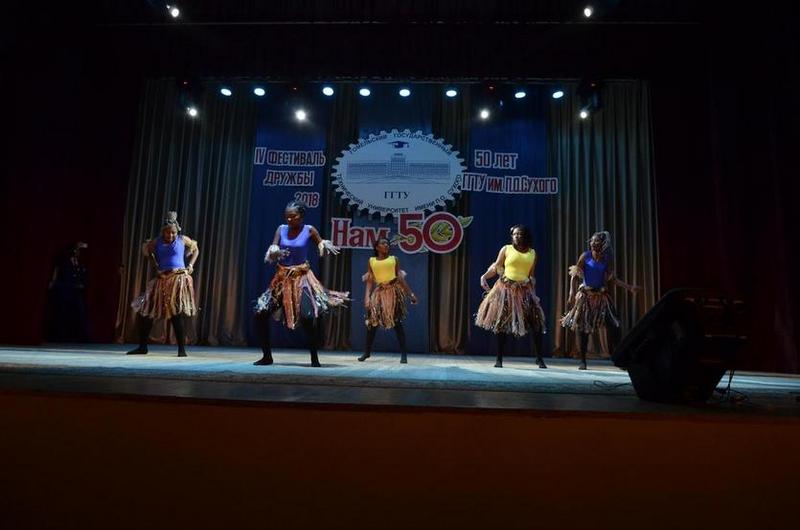 At the end of the evening, all participants received diplomas and prizes from the sponsors of the festival.