Interactive Conversation with international Master Students at GSTU
At the end of March the Department of Belarusian and Foreign Languages organized two interactive conversations with the international Master students – Joseph Brefo and Twumasi Ankrah. They came to study at GSTU from Ghana. These Master students of Mechanical Engineering and Economics Faculties have a good command of English and their study process is organized fully in English.
Meeting such students means not only practicing spoken English but also to exchange expressions, values and just a possibility of looking at the world from another point of view. In the Interactive Conversation Blog the students were asking their international colleagues different questions. Joseph Brefo told a lot of interesting facts about his home country, its geography and nature. It is worth noting that Joseph is a great lover of nature because his present profession is connected with agriculture, domestic animals and cattle.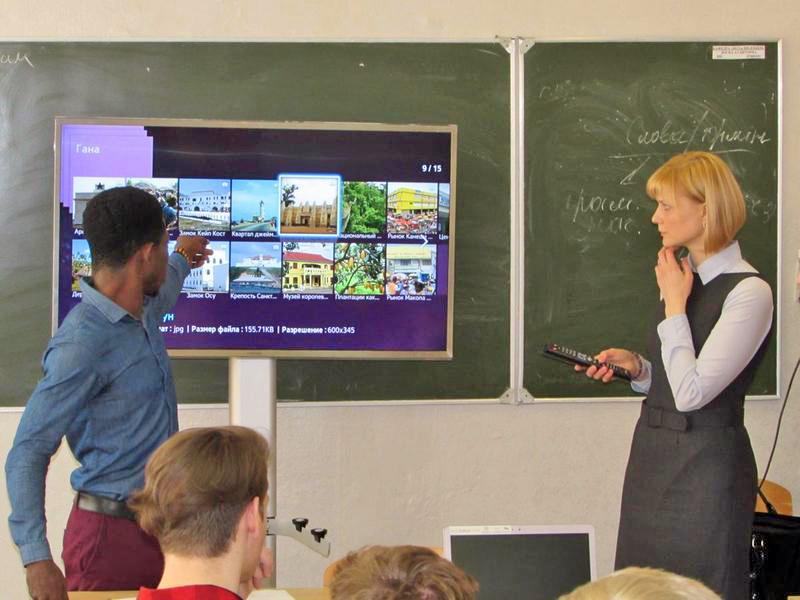 His brother Twumasi Ankrah is an economist by profession, but not so many people know that he is also an artist. He works as a teacher of arts and painting at schools and colleges in Ghana. Twomasi has shown his works to the students and noted that art surround us everywhere and may be seen in everything and the music is the soul of life. He usually doesn't sell his works but shares them as gifts to surrounding people so as to make them happy. Nowadays such features of character are priceless. The international student's works are characterized by an individual style, filled with warm and cultural atmosphere. In the nearest future Twumasi is also going to take part in the contest of pieces of art in Minsk.
Traditionally the conversation was ended by a team quiz-game where students demonstrated their abilities to answer difficult questions and thus fought for becoming a winner.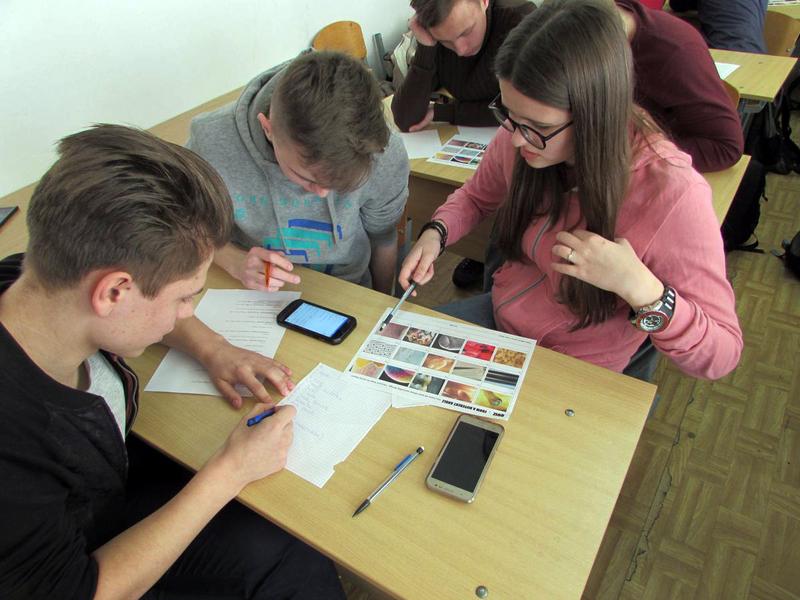 Elena Voitisheniyuck