Summer Practical Training in Poland
This summer the GSTU students visited one of the enterprises in Poland to take part in the summer practical training. On the first days the students met the employees of the LLC «Messer Eutectic Castolin».  Also they had a guided tour around the enterprise.
After getting acquainted with the labour safety techniques, the students were told about the theoretical basis of the processes of soldering that were to be practically tested during the practical training. Also our students had a walking tour round the city, got acquainted with the citizens, their culture and city architecture. The young trainees were very impressed by the city of Gliwice and the welcoming hospitality of Polish colleagues.
The second week was dedicated to studying the processes of spraying and the equipment which allows to realize this processes. The trainees were told about the technologies of hot and cold spraying of the metal powders and were allowed to test different equipment.
During the practical training the students also found time to visit the well-known city of Cracow and to do a trip to the mountains.
The practical training was personally guided by Marek Brys, the Deputy Director of LLC «Messer Eutectic Castolin». He was organizing not only the professional training and also made the process of training interesting and of high quality, but also he organized all the trips and tours that allowed our students to get acquainted with Poland and its culture.
At the end of practical training our trainees were granted the training certificates from LLC "Messer Eutectic Castolin".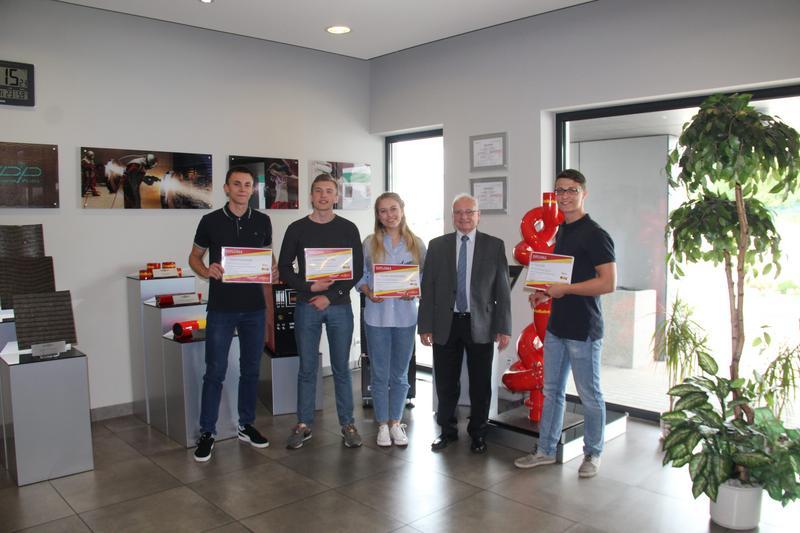 At the end of practical training the students warmly thanked the enterprise and Marek Brys for the welcoming hospitality, bright impressions and emotions and also for the great amount of practical experience and knowledge gained for these 11 days spent in Poland.