Friendship Day at GSTU: Belarus and Turkmenistan
On April 05, 2017 a Friendship Day was organized on the results of the official visit of the President of the Republic of Belarus to Turkmenistan.
University students from Turkmenistan and Belarus took part in the event. Also the meeting was attended by the Vice Rector for Education and Educative Work Prof. Dr. Victor Kirienko, Dean of the Mechanical Engineering Faculty Dr. Grigorii Petrishin, Deputy Dean of the Power Engineering Faculty Dr. Alexander Shapovalov, Senior Instructor and Leading Specialist of the Economics and Humanities Faculty Maria Golub and the specialists of the University Department of Educative Work.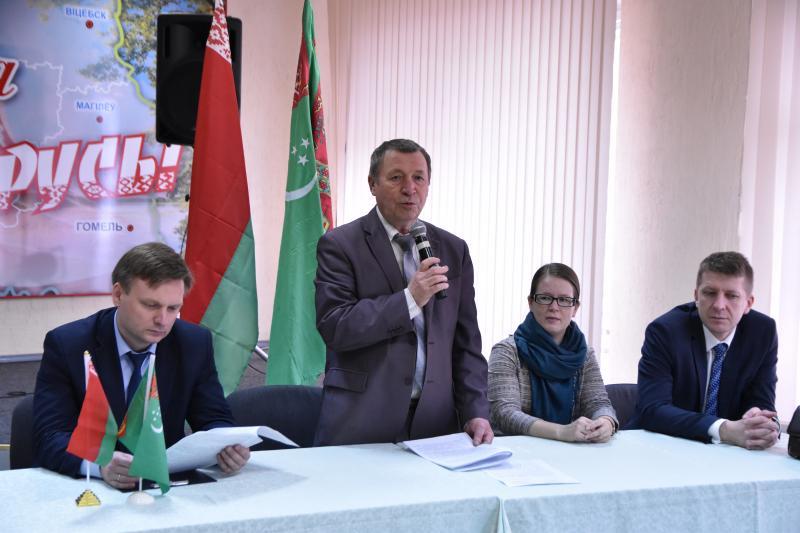 During the meeting the results of the President's visit were discussed. Other points of discussion concerned the actual spheres of cooperation between Belarus and Turkmenistan (political, cultural, economical). Important matter was the studying of Turkmenian students in Belarus, creating favorable conditions for their studying and research work, communication with Belarusian students, involving them in creative and social activities of the University.
Dr. V. Kirienko noted that the cooperation between Belarus and Turkmenistan had the strategic character nowadays. It is based on the positive dynamics in the development of all spheres of cooperation between two countries. The most outstanding joined project organized by Belarus and Turkmenistan is the full construction of the Potassium Salts Mining and Development Enterprise in Garlyk performed by the Belarusian specialists.
The Turkmenian students representative, Anastasia Bakhturova, who is also the chairperson of the University international club "Friendship", noted that it was very important for both nations and countries to establish friendly relations. Higher education obtained in Belarus is very prestigious, the level of both practical and theoretical knowledge is high. Due to the internal policy Belarus is very quiet and peace-loving country. Belarusians are very kind and friendly and it is very good to live and study here.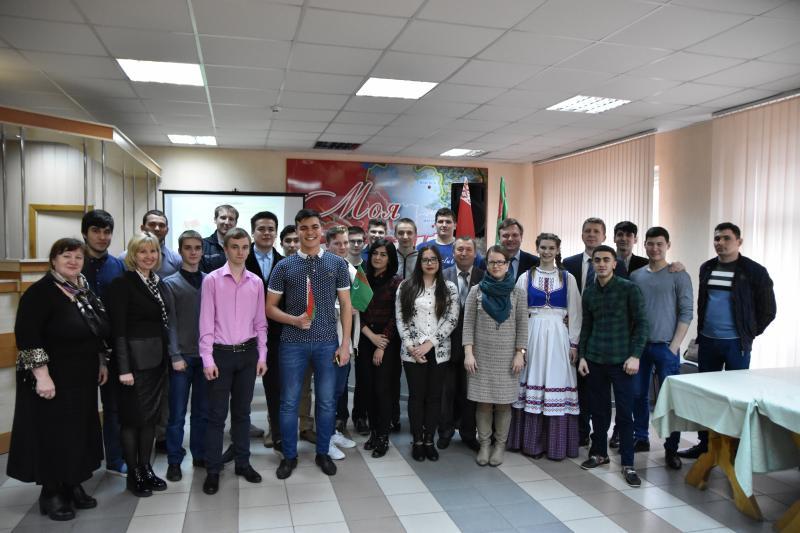 Irina Rubanovich,
photos by Maxim Konkin