Prof. David Glass from Ulster University (Northern Ireland) delivering lectures on AI at GSTU
In Sukhoi State Technical University of Gomel besides the main classes the Research Laboratories in Robotechnics, Mechatronics, Programming are organized for students, the lectures are delivered by foreign specialists, researchers and teachers on a regular basis. New technologies have already entered our life by right and new specialists of the new generation are required.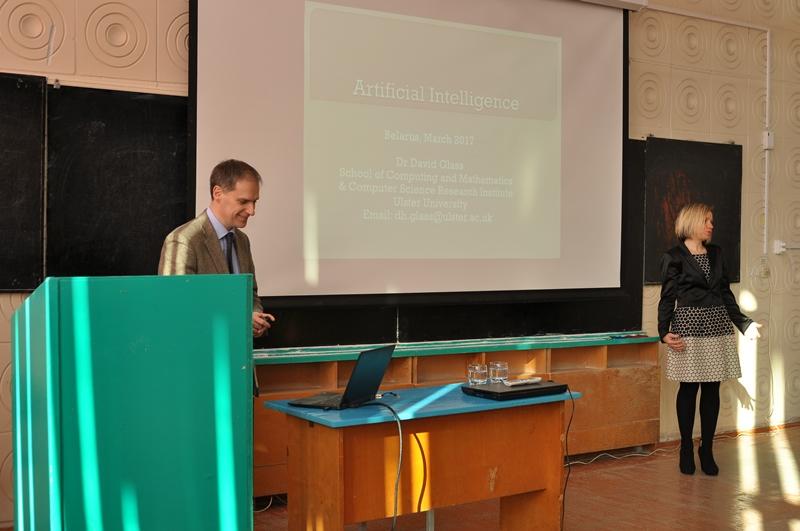 On March 17 on the basis of the Technological Faculty an open lecture in AI (Artificial Intelligence) was delivered. The lecture was delivered by Dr. David Glass, Professor of the Department of Modeling and Calculus Mathematics, UlsterUniversity (Northern Ireland).
During the lecture professor informed the students on the basic terms referred to AI, research work in Great Britain, spheres of application for AI and also told about the educational process in his home university.
In conversations professor also discussed with the students different issues on AI, whether it can be called smart indeed, conscious and emotional.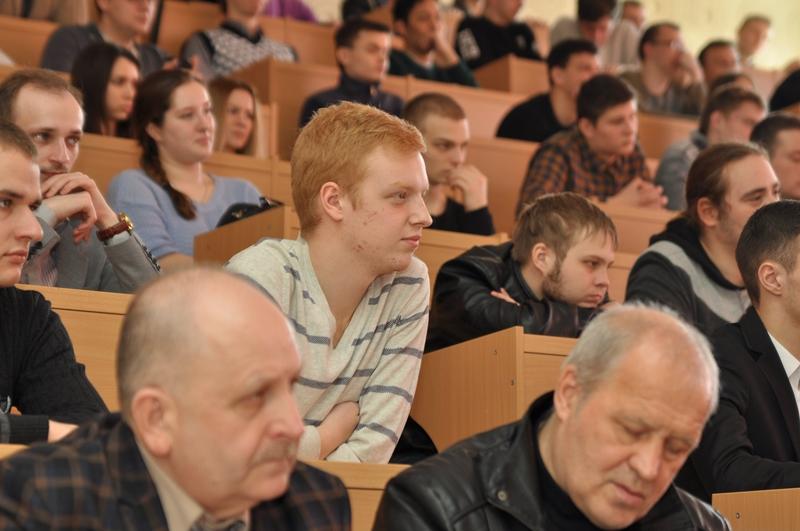 It is worth mentioning that the students were greatly interested in the subject, asked the professor questions with pleasure and interest. Future engineers and programming engineers were interested in many issues – how soon the computers will be able to cheat their creators, is it possible to endow the AI product with emotions. Some of the students didn't need the interpreter during the discussion – the English speech sounded in the classroom confidently.
In conclusion Prof. Glass thanked all the people who attended his lecture and said that he was rejoiced to see Belarusian students. Professor said that he didn't observe such interest in the subject discussed even among the students of his home university.
Alexandra Saranchuk,
photos by Anton Ivanov