International Students' Life at GSTU
Training of international students has been provided at the University since 2005. International students at the Sukhoi State Technical University  are provided with instruction at the University faculties as well as at the Preparatory Department for foreign nationals. Currently over 100 students from Azerbaijan, Russian Federation, Turkmenistan, Kazakhstan, Uzbekistan, Egypt, Iraq, Bangladesh, India, Sri-Lanka are studying at the University. Most of the University international students are Turkmenistan nationals.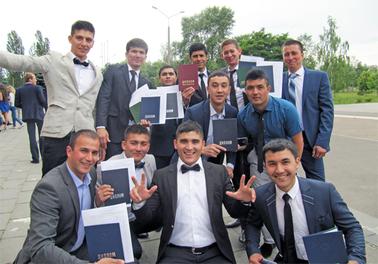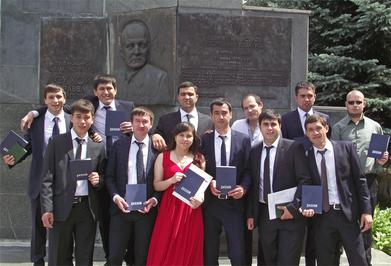 Most popular among  international students are the specialities connected with oil and gas production, machine building, electric power supply, marketing and management. The faculties which are most in demand among the students are Mechanical Engineering, Power Engineering, Economics and Humanities.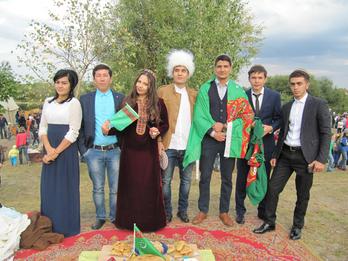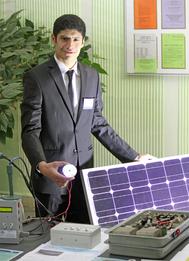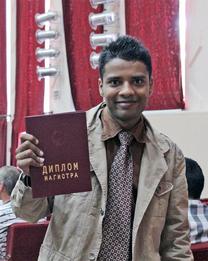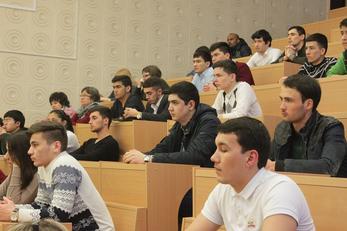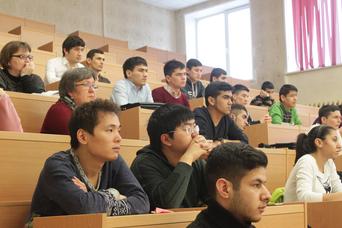 Favorable conditions for studying, living and  recreation for international students are provided at the University which facilitates their adaptation to living in Belarus and studying at the University. There are modern comfortable hostels with rooms for 2-3 persons at the disposal of international students. The University provides facilities for recreation and  health improvement of the students  - there are sports grounds in the open air, various sports sections , for creative young people the Students' Club is performing  which includes the  choir group, singing studio, modern dance group.
The Club for International Friendship is established, celebration parties and concerts are held at the University on the occasion of national holidays of home countries of the students.
AND WHAT DO OUR INTERNATIONAL STUDENTS AND GRADUATES SAY?

Chathura Rajapakse (Sri Lanka):
I like to study at GSTU, first of all, because its teachers and instructors are qualified specialists and engineers experienced enough in their subjects and train students very well. The instructors work with international students with understanding and gain every effort to let the students learn the subjects - we all know that the main purpose of studying is obtaining knowledge. My student life is very interesting as well, I have a lot of friends at the University. I am sure that we will keep in touch after the graduatuion as well, recalling our University years. I also take active part in student events, parties. I also like Belarus in itself, it is very peaceful and quiet country inhabited by hospitable and friendly people.

Peeyush Barskar (India):
...I enjoy the organization of studies at GSTU. Students can access one-on-one advice and support from a professional working, it really helps you to make friends in the other year groups and to feel like you belong. Living at the hostel is also amazing, with lots of students all living and studying together and the Students Club acting to support students and organise parties and social events. The opportunities for going in for sports make the experience even better because there is so much more to do once you leave the lab.

Niran Moratuvage (Sri Lanka):
I am the Master student of the Mechanical Engineering Faculty and I dedicate almost all my time to studies. But I really like to study here, it is interesting indeed. The University is the place where very friendly and understanding people work and sttudy. As the result of my studies I will obtain the Master's Diploma that will be highly esteemed not only in Belarus, but also far beyond its borders.

Lakshan Galkandage (Sri Lanka):
...In my opinion, GSTU is one of the best technical universities in Belarus. There are better conditions in the University, specifically for the international students to get good technical knowledge. Teachers, students and people in Belarus help us in studies and in everyday life. I think GSTU is the best place to study for those who want to study abroad.

Hommat Saparov (Turkmenistan):
...I am convinced that friendship and communicaton are the most important things in a foreign country. Belarusians are very friendly and hospitable, and now, studying at GSTU, I have a lot of good friends among them.

Youquiang He (China):
I like this University a lot. The administration, faculty instructors and groupmates always support and help me both in studies and other things. There is a small but very picturesque park near the University - a very nice place for the students to have rest. All the necessary facilities for students' life are also situated nearby.